September 8, 2022
The A. James & Alice B. Clark Foundation welcomes the 120 Clark Scholars who are entering its signature engineering program — the A. James Clark Scholars Program — at 11 of the nation's top universities this fall. This brings the total enrolled Clark Scholars for the 2022-2023 school year to 457.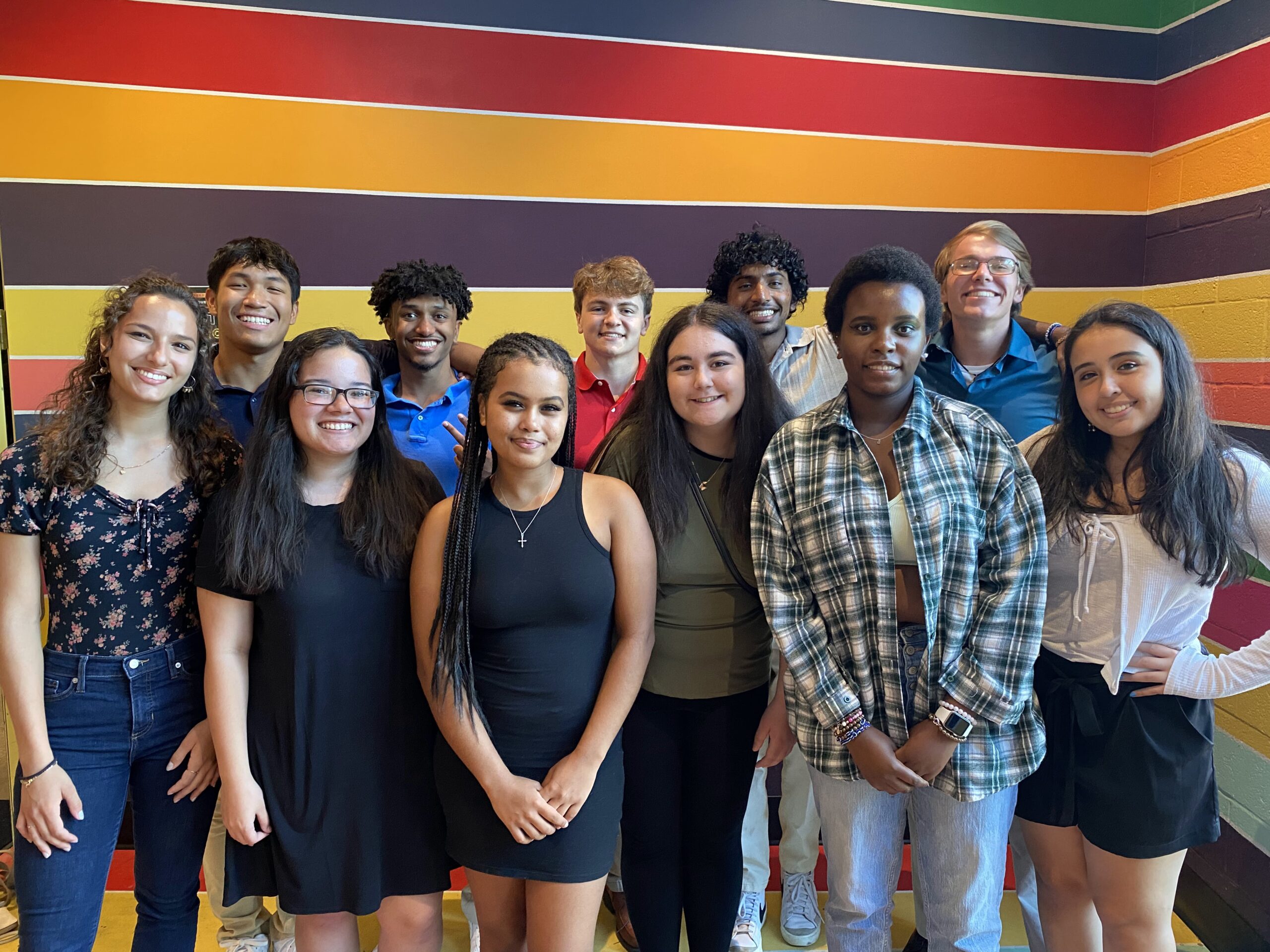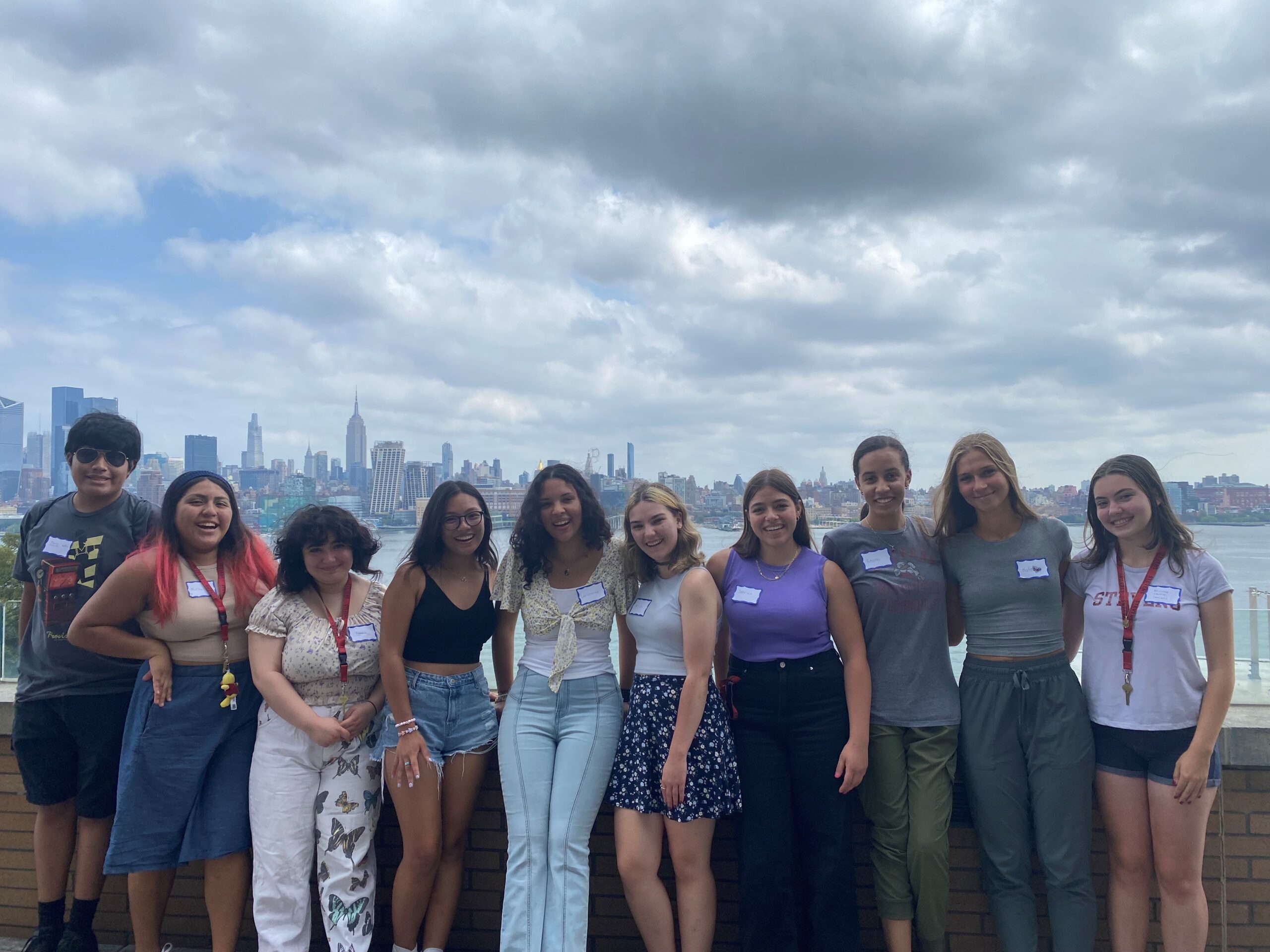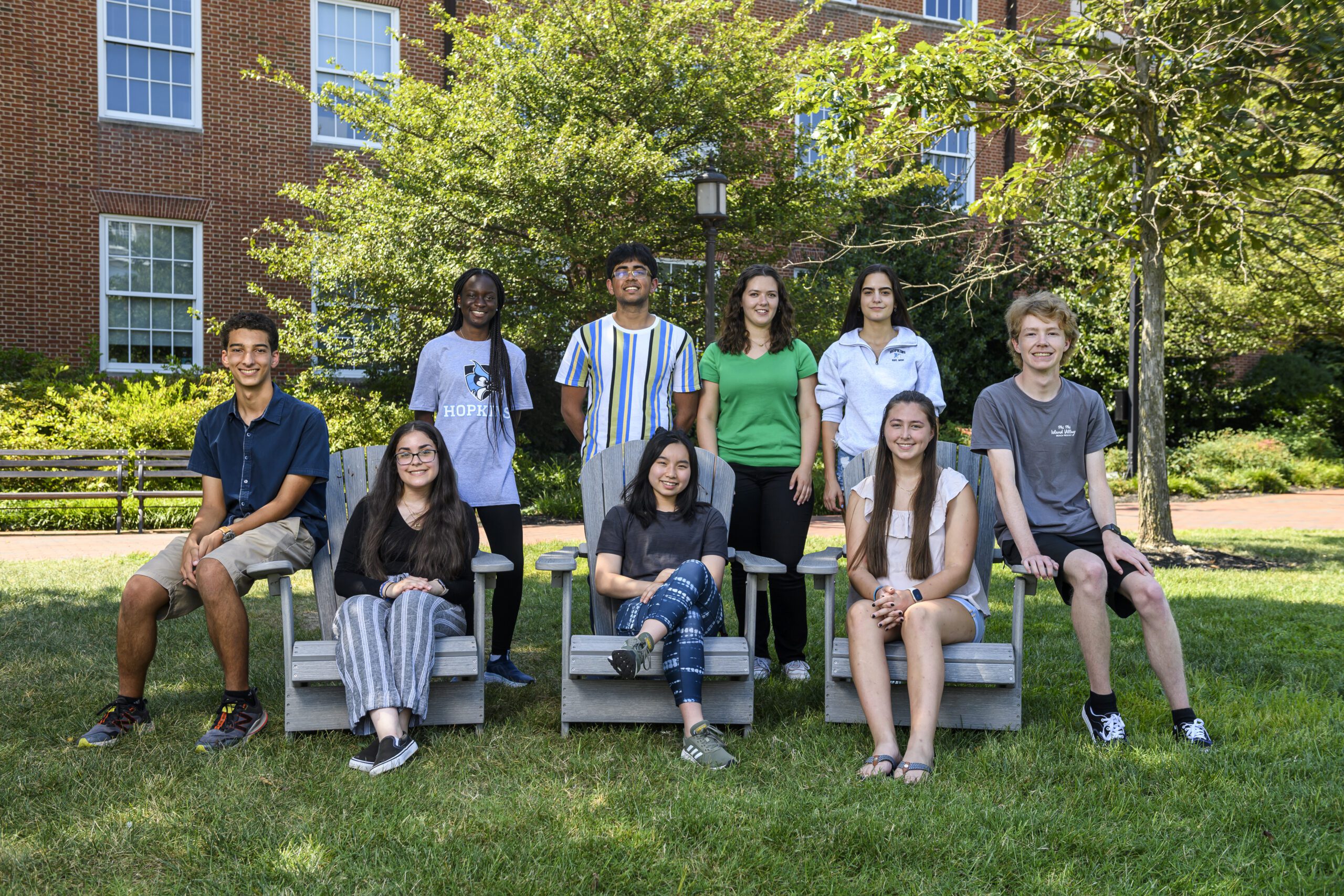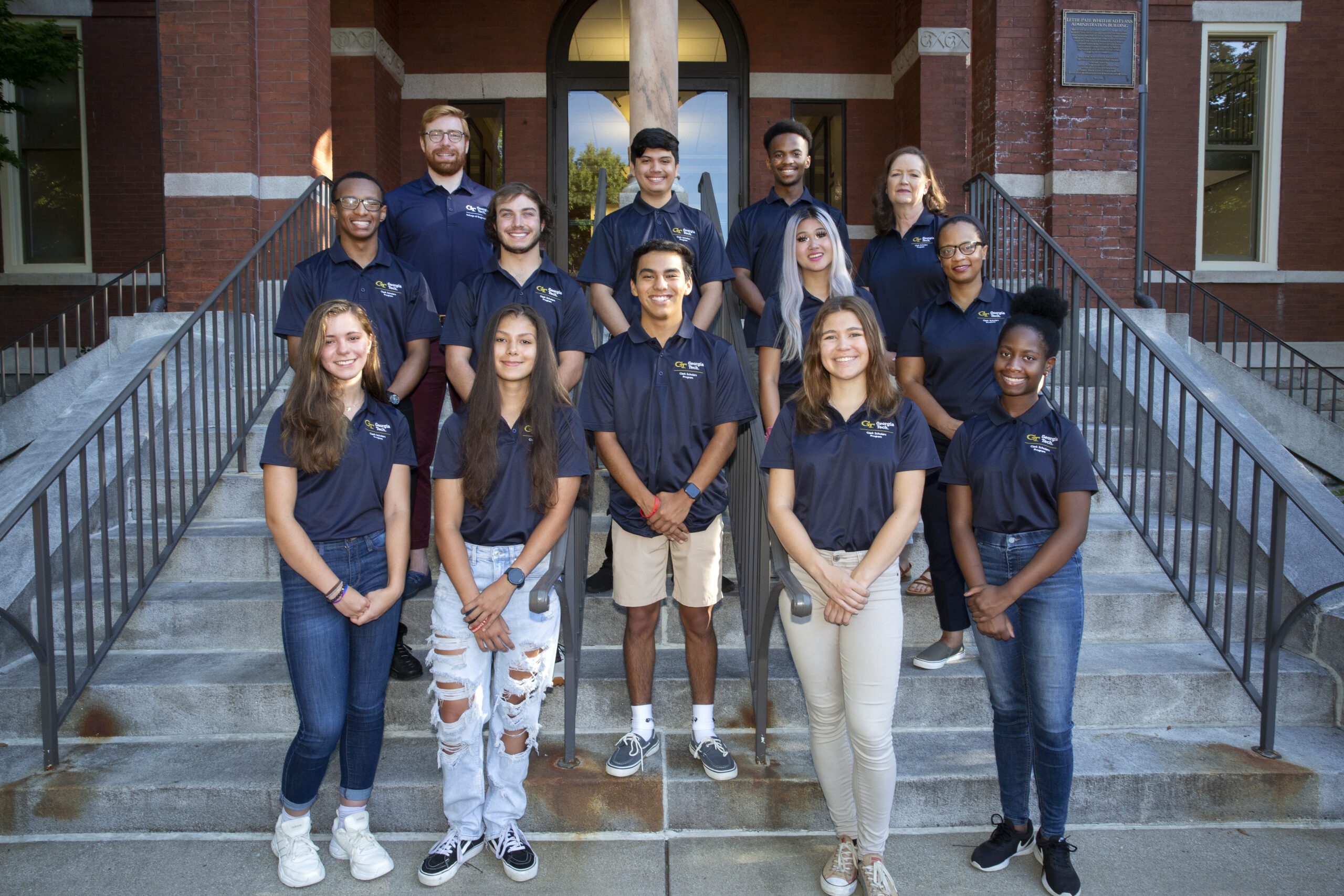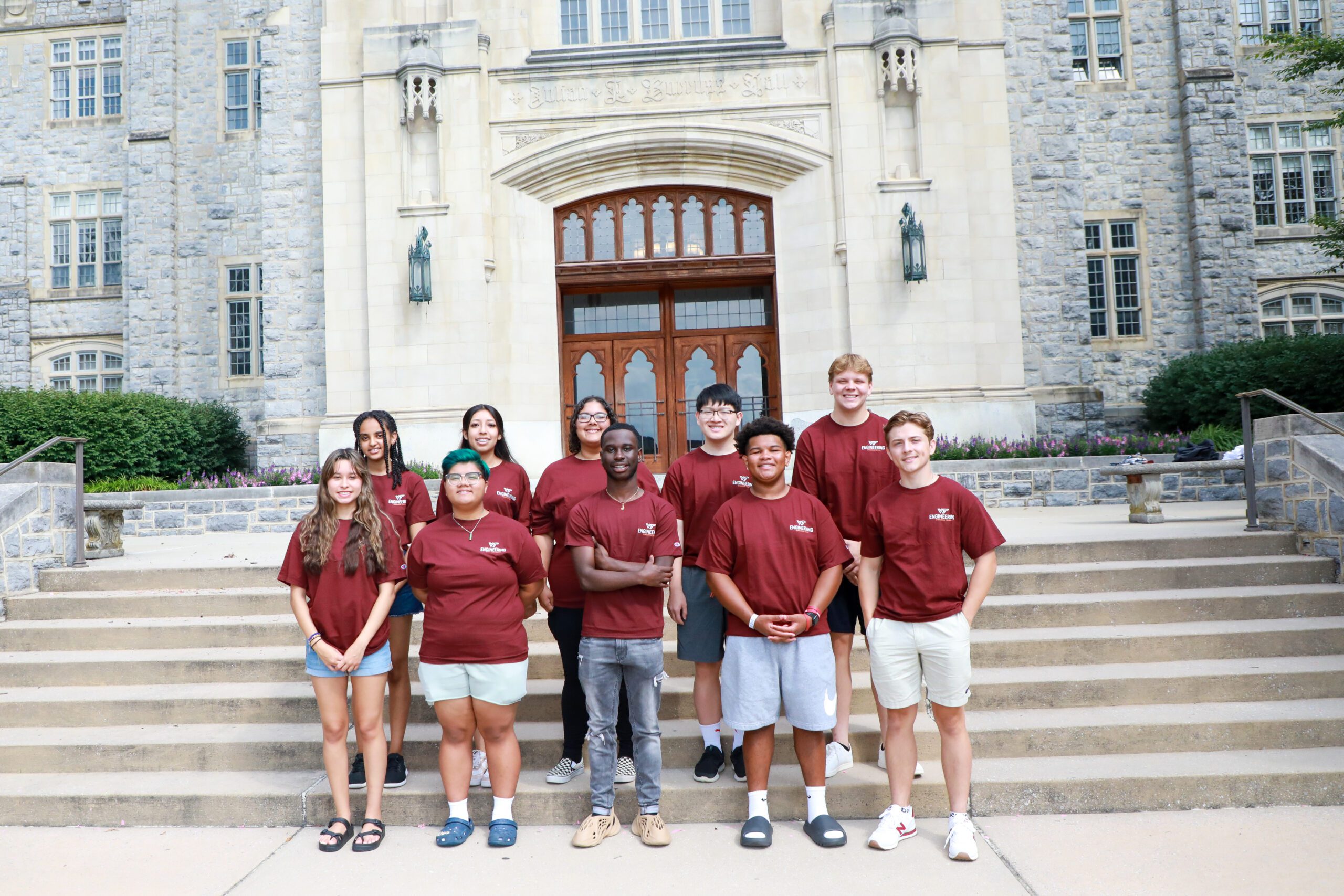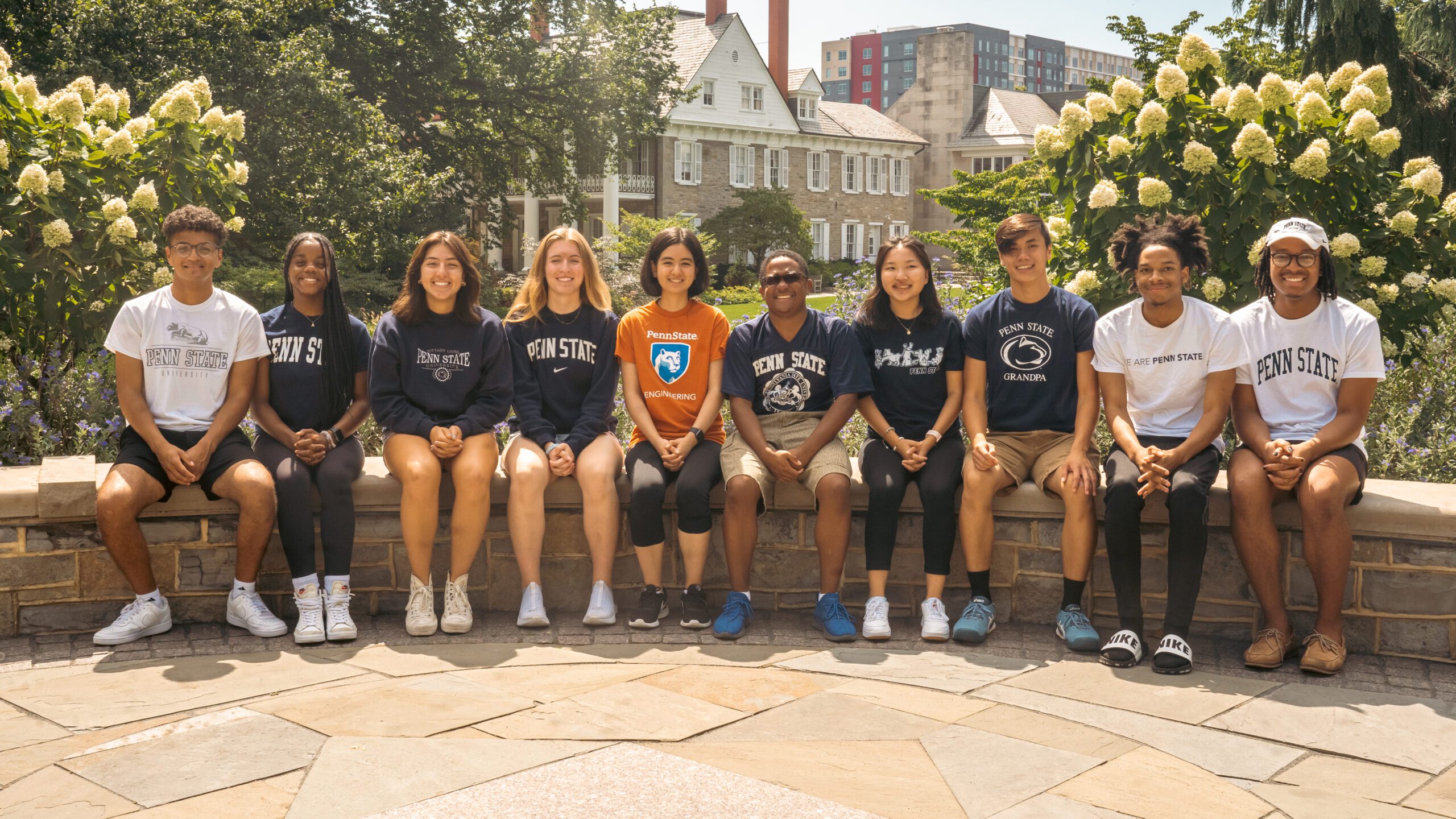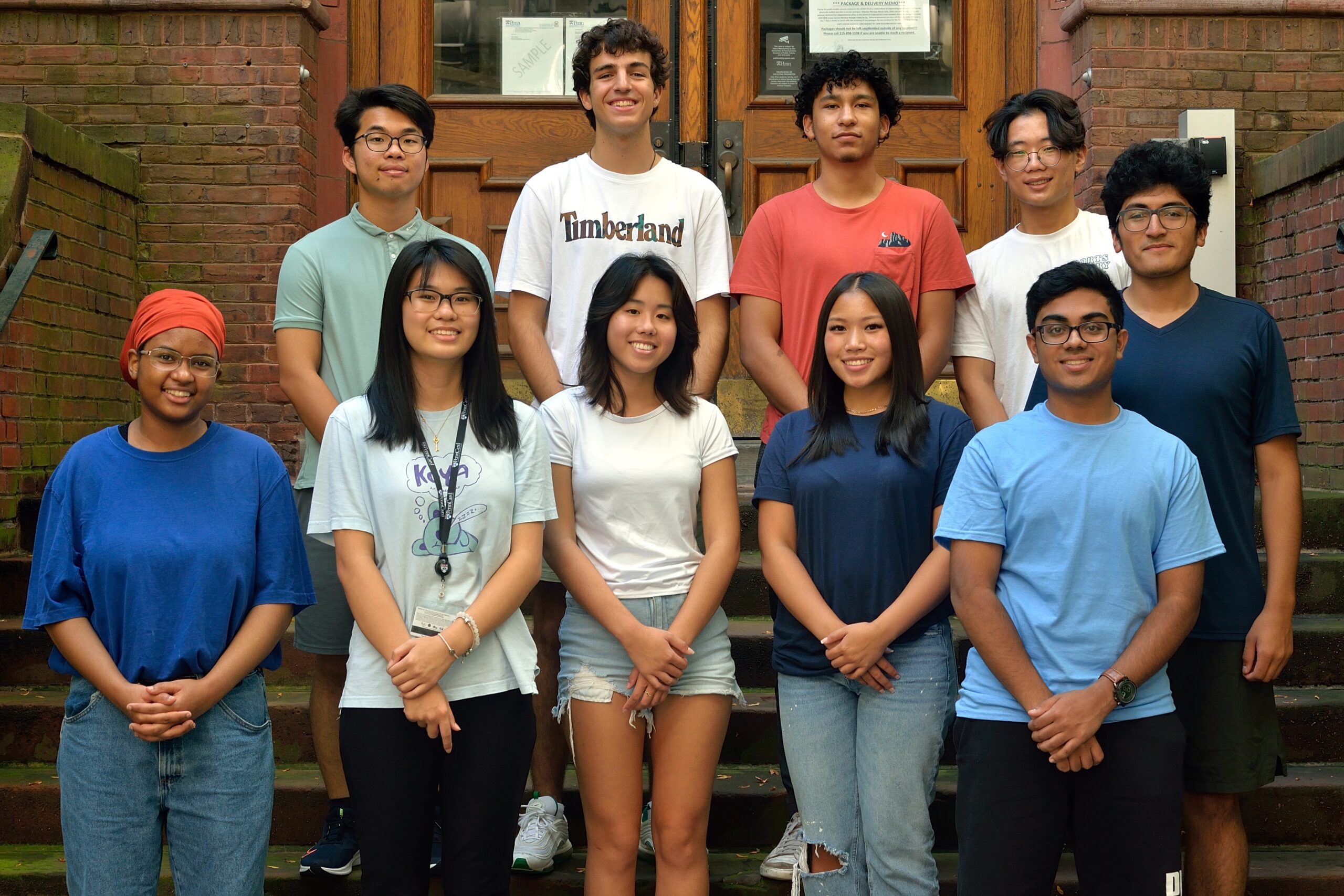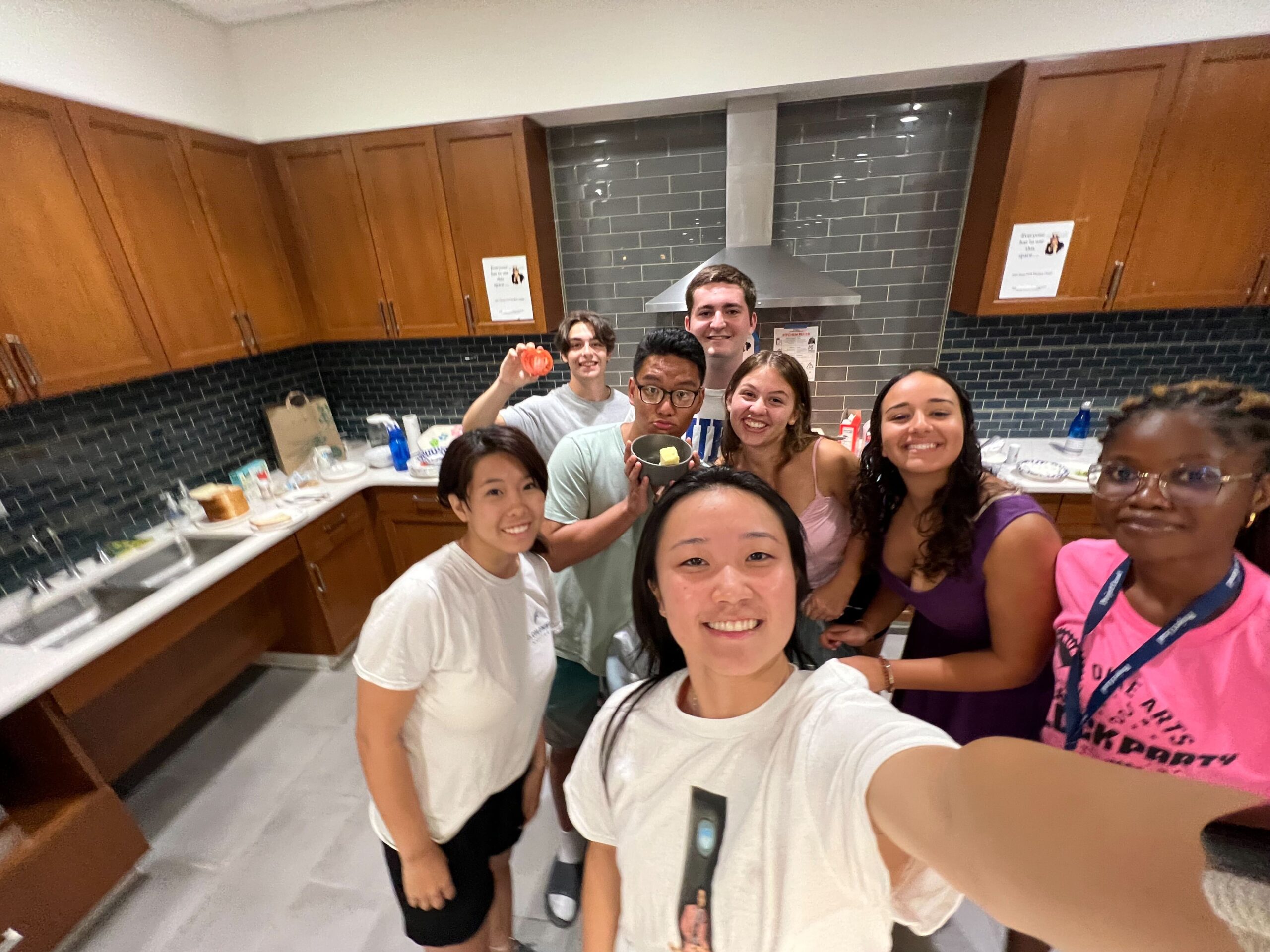 "With hard work and perseverance, these students have become leaders in the classroom and in their communities. The Clark Scholars Program is more than just a scholarship. It's a comprehensive program that provides broad academic support and life skills that help students traditionally underrepresented in the engineering field thrive in top-tier programs. We are thrilled to welcome these incoming students as Clark Scholars and look forward to supporting their growth as future engineering leaders," said Joe Del Guercio, President and CEO of the Clark Foundation.
The Clark Scholars Program (CSP) opens the opportunity for promising underrepresented students to study engineering at 11 universities, and provides holistic support to enable them to succeed in the classroom and post-graduation.
The program is endowed at each university and provides financial aid, dedicated advising from faculty and staff and support throughout the year, including a summer bridge program and research and internship opportunities. Clark Scholars form a tight-knit cohort that participate in community service projects, leadership training and business courses to supplement their engineering education. The comprehensive support reflects the values of the program's namesake, A. James Clark, an engineer, businessman and philanthropist who believed that engineers solve the world's most difficult problems.
To date, the Clark Scholars Program has:
Committed nearly $175 million at 11 universities in seven states and the District of Columbia.
Supported 596 students of which:

46% are underrepresented in undergraduate engineering programs. Nationally, these students comprise 26% of engineering students.
50% identify as women. Nationally, 24% of engineering students identify as women.
51% are eligible for Federal Pell Grants. Nationally, 34% of engineering students are in this category.

Graduated students into engineering jobs in the private and public sectors as well as other fields such as finance and healthcare.
Each year, up to 120 Clark Scholars are selected based on their interest in engineering, financial need, academic accomplishment, community engagement, and leadership skills. The endowed scholarships will support 475 students annually in perpetuity.
The Clark Scholars community is built even before the semester begins during summer bridge and orientation programs at each partner university. During these sessions, the incoming cohorts participate in course preparation for their freshman year, gain exposure to on campus resources and engage in social activities like escape rooms and ropes courses. University of Maryland incoming Clark Scholar Iman-Louise Mwai shared, "I am leaving here feeling more prepared for when I move back in," when asked about the impact of the summer program. She went on to share that "The Clark Scholars got very close in the past two weeks."
In addition to financial support, the CSP offers a robust community that shepherds the academic and career success of students who are traditionally underrepresented in STEM fields – women, students of color, and first-generation college students, helping to diversify the pipeline of engineering talent. The CSP has demonstrated to universities and other funders that with targeted, holistic support, underrepresented students can thrive in demanding academic programs and contribute to their campus communities.
Learn more about the Clark Scholars here.
Following are the names of the newest Clark Scholars and the schools they are attending:
Duke University
Carson Brantley, Elizabethtown, PA
Dennis Dale, Miramar, FL
Elsie Eghan, Sekondi-Takoradi, Ghana
Joyce Hu, Denton, TX
Duong (Dylan) Nguyen, Randwick, Australia
Samuel Obeng, Newark, NJ
Eddie Robinson, Jr., Madison, AL
Giovanni Smith, Irvington, NJ
Kate Stutheit, Davidson, NC
Ella Veysel, Charlottesville, VA
Yan Yang, Ellicott City, MD
George Washington University
Yasmein Ashour, Palos Park, IL
James Ashby, Fredericksburg, VA
Nathan Janssen, Portsmouth, RI
Faris Jiwad, Ashburn, VA
Sarah Levine, Commack, NY
Omar Marharram, Springfield, VA
Ariel Kaskaviqi, New York, NY
Georgia Institute of Technology
Lorika Chery, Port St. Lucie, FL
Christopher Copeland, Stone Mountain, GA
Frank George, Savannah, GA
Riley Fecker, Monroe, NC
Chloe Weed, Severn, MD
Gracie Zhang, Longmont, CO
Carter Watson, Nashville, GA
Jorge Aguilar, Savannah, GA
Sarah Massey, Alpharetta, GA
Raul Olmedo, Belmar, NJ
John Hopkins University
Zainab Almakhedhi, Middletown, DE
Reid Cain, San Diego, CA
Isabella Godfrey, Houston, TX
Taliyah Huang, Hillsborough, CA
Victoria Ines, Clifton Park, NY
Sreyas Kanaparti, Suwanee, GA
Hope Ugwuoke, Orlando, FL
Betania Arce, Homestead, FL
Victoria Popoola, Riverdale, GA
Zeyn Schweyk, Santa Barbara, CA
Stevens Institute of Technology
Thomas Carchietta, Staten Island, NY
Sabrina DePaulis, New Hyde Park, NY
Katelyn Derivolkov, Great Meadows, NJ
Michelle Elias Flores, Lakewood, NJ
Keona Hicks, Tampa, FL
Natalie Kloepping, Hasbrouck Heights, NJ
Carlihanny Sanchez, Union City, NJ
Kristina Szumski, Rahway, NJ
Samantha Villanueva, Denville, NJ
Alice Zaytseva, Holmdel, NJ
Penn State University
Aniyah Bunn, Philadelphia, PA
Kenneth Carter, Camden, NJ
Kiyoshi Dixon, Allentown, PA
Lucie Farrell, Camp Hill, PA
Xingyu Meng, Gaithersburg, MD
Justina Nguyen, Charleroi, PA
Bryan Nguyen, Bloomsburg, PA
Kason Patterson, West Bloomfield, MI
Kaleah Tuttle, Thorndale, PA
University of Virginia
Jojo Adoboe, Sachse, TX
Aubrey Trey Alexander, Culpeper, VA
Elizabeth Armstrong, Portland, OR
Stephanie Castro, Mineral, VA
Jamal Chouffani, Falls Church, VA
Marie Clement, Hampton, VA
Jake Fulford, Chesapeake, VA
Hari Gajjala, Brambleton, VA
Hamzeh Hammad, Herndon, VA
Spence Hartman, St. Simons Island, GA
Gordina Hodibert, Boyds, MD
Mira Khan, Chantilly, VA
Mario Lamas, Jr., Weyers Cave, VA
Mauricio Lopez De La Cruz, Woodbridge, VA
Chelsey Ojeda – San Juan, Amelia Court House, VA
Michael Park, Lorton, VA
Corrina Peachey, Elkton, VA
Yatzil Romero Rodriguez, Charlottesville, VA
Ting-Yo Tan, Windsor, CT
Kevin Villalobos, Houston, TX
Leah Winston, Upper Marlboro, MD
University of Pennsylvania
Raphael Kalatzis, Athens, Greece
Gabrielle Lederman, Staten Island, New York
Eric Lee, Irvine, CA
Tiffany Lian, Charleston, WV
Michelle Lin, Charlotte Hall, MD
Juan Lopez, Seymour, CT
Jomal Mathew, Philadelphia, PA
Yanfu Ou, La Grange, IL
Jason Ventura, Morris Plains, NJ
Amehja Williams, Philadelphia, PA
University of Maryland
Hailey Chawla, Silver Spring, MD
Alessandra Contreras, Waldorf, MD
Tinebte Daniel, Silver Spring, MD
Camille Israel, Rockville, MD
Iman-Louise Mwai, Owings Mills, MD
Dylan Ratnayake, Silver Spring, MD
Benjamin Tabor, Middletown, MD
Mikaeel Nur, Rockville, MD
Michael O'Neill, Brookeville, MD
Emma Perez, Baltimore, MD
Miko Siarez, Silver Spring, MD
Vanderbilt University
Michael Carroll, Vallejo, CA
Carolina Huerta Calixto, Brooklyn, NY
Suebin Choi, Fort Lee, NJ
Michael Davis, Farmington Hills, MI
Ctiana (Citiana) Frew, Rockville, MD
Omar Khan, Germantown, MD
Javier Olmos, Houston, TX
Sobenna Onwumelu, Douglasville, GA
Elle (Eleanora) Weaverling, Summertown, TN
Eden (Ivana) Villanueva, San Diego, CA
Virginia Tech University
Nana Agyemang Prempeh, Woodbridge, VA
Shayla Ashton, Warsaw, VA
Caymen Cash, Roanoke, VA
Edom Eshete, Arlington, VA
Lane Eubank, Burgess, VA
Nhi Nguyen, Springfield, VA
Tamthomas (Thomas) Nguyen, Vienna, VA
Valentina Ranz, Woodbridge, VA
Lauren Ruiz-Arenas, Reston, VA
Jaylin Sayles, Max Meadows, VA
About the Clark Scholars Program
As part of our dedication to the engineers of the future, the Foundation established the A. James Clark Scholars Program. The Clark Scholars Program has been implemented at Duke University, George Washington University, Stevens Institute of Technology, Johns Hopkins University, Penn State University, The University of Pennsylvania, University of Virginia, University of Maryland, Vanderbilt University, Georgia Institute of Technology, and Virginia Tech.
The program supports first generation students and students who are traditionally underrepresented in STEM fields that exhibit strong academic and leadership potential and have financial need. Students enrolled in the program pursue a rigorous curriculum of engineering study, take at least 1-2 business classes, and participate in community service. They also attend leadership seminars and events with leaders in the field.
About the A. James & Alice B. Clark Foundation
Expanding opportunity and access to resources that allow individuals and communities to thrive is at the heart of the Clark Foundation's mission. Reflecting the values of its founders, A. James and Alice B. Clark, the family foundation was created more than 30 years ago to support the Clarks' belief in addressing today's challenges by using their resources to achieve the greatest possible impact.
Together with our partners, we focus on educating engineers, improving the lives of veterans and their families, and providing members of the DC community the best opportunity to thrive.
Media Contact:
Sarah Elbert, Sarah.elbert@clarkfoundationdc.org, (301) 657-7176