116 high-achieving undergraduates enter prestigious A. James Clark Scholar Programs at eleven of the nation's top engineering universities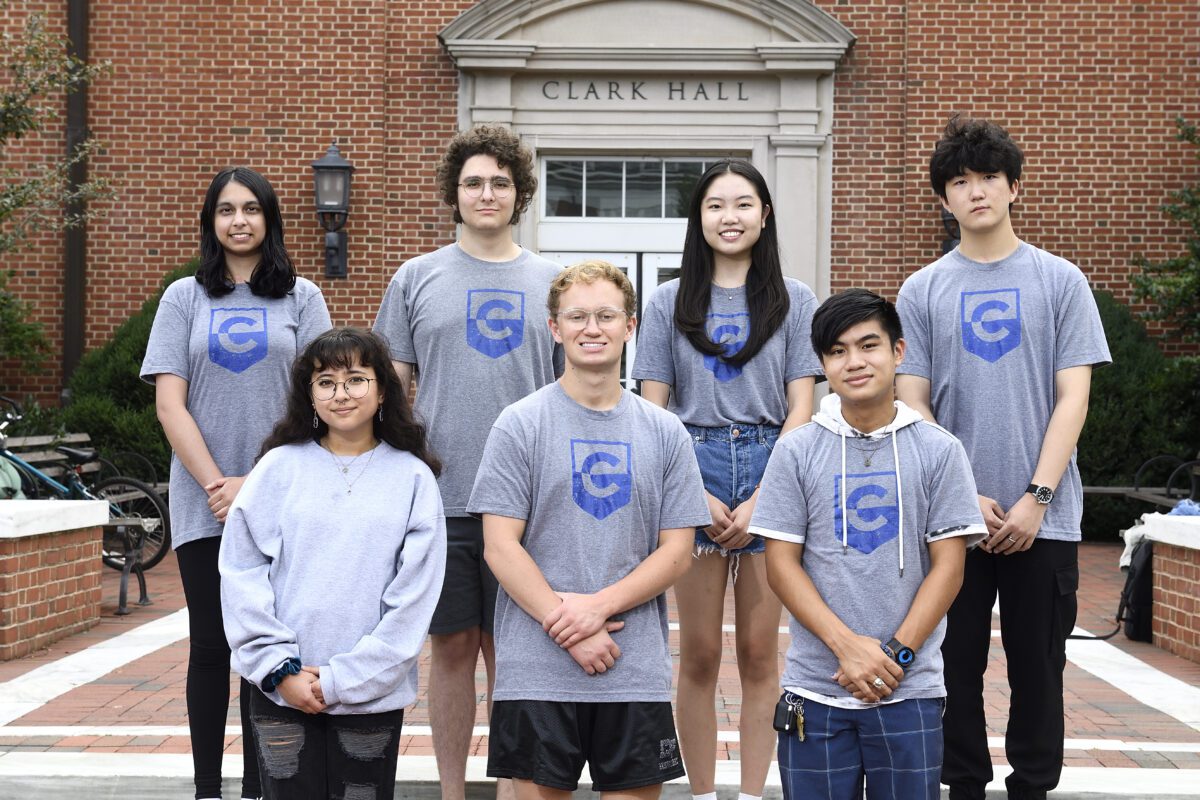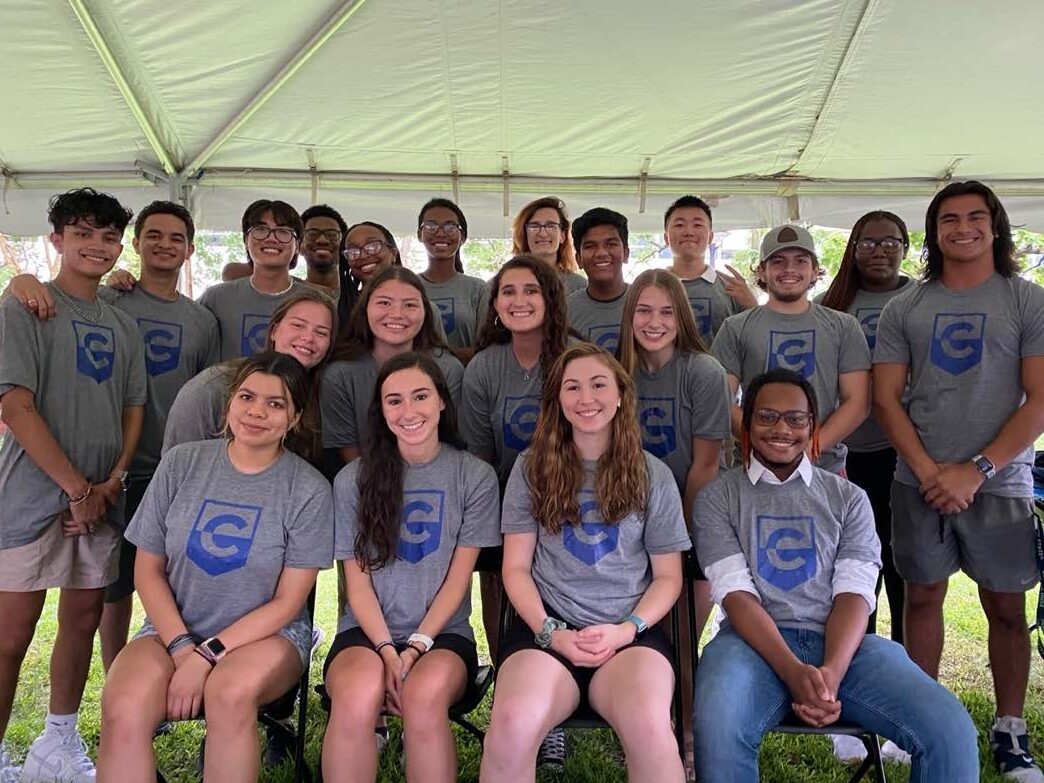 ---
September 30, 2021
Bethesda, MD – The A. James & Alice B. Clark Foundation today welcomes the 116 Clark Scholars who will receive scholarships and enter its signature engineering program—the A. James Clark Scholars Program—at the nation's top engineering universities this fall.
"These students have worked tremendously hard to become leaders in the classroom and their communities. We are honored to provide them with an opportunity to continue to learn and lead at their respective universities" said Joe Del Guercio, President and CEO of the A. James & Alice B. Clark Foundation.
Through the  A. James Clark Scholars Program, the Foundation partners with eleven universities to provide scholarships and unique educational opportunities to hundreds of exceptionally talented engineering students with financial need.
Each year, up to 120 Clark Scholars are selected based on their interest in engineering, financial need, academic accomplishment, community engagement, and leadership skills. They pursue a rigorous engineering and business course of study at their respective institutions that includes leadership development and service, a reflection of the values of the program's namesake, Mr. A. James Clark, an engineer, businessman and philanthropist.
Through the Foundation's $165 million investment in the A. James Clark Scholars Program, the endowed scholarships will support 475 students annually in perpetuity at 11 partner universities.
In addition to financial support, the Clark Scholars Program offers a robust community that shepherds the academic and career success of students who are traditionally underrepresented in STEM fields – women, racial and ethnic minorities, and first-generation college students, helping to diversify the pool of talented engineers that companies are eager to hire. The program's holistic approach has also become a model within the institutions themselves.
The incoming Class of 2025 students is the sixth group of A. James Clark Scholars. To date, over 450 students from all over the country have received scholarship funding through the Clark Scholars Program.
Learn more about the Clark Scholars here.
Bright Aboah, Accra, Ghana
Adam Ebrahim, Hoover, AL
Leonardo Gutierrez, Fairfax, VA
Emma Maddock, Winston-Salem, NC
Jauvon Martin, Washington, DC
Kaelyn Pieter, Irvine, CA
Fernando Rodriguez Le, Boorklyn, NY
Jennifer Shoemaker, Clover, SC
Holden Tabije, Matawan, N.J
Lena Wang, Perry Hall, MD
Dominic Savarino, Mechanicsburg, PA
Anthony Yalong, San Jose, CA
Sylmira Kailey, Limerick, PA
Luca Caruso, Haddonfield, NJ
Kailey Christensen, Staten Island, NY
Emma Schmidt, Austin, TX
Gillian Fuhmeister, Mount Juliet, TN
Mustafa Farooq, Herndon, VA
Matthew Byrne, Augusta, GA
Yunho Cho, Incheon, South Korea
Isabella Deras Lopez, Key West, FL
Jade Downer, Republic of Trinidad & Tobago
Violeta Escandon Correa, Queens, NY
Leslie Galeana Cruz, Atlanta, GA
Tyra Grant, San Jose, CA
Nebiyelleul Kiros, Atlanta, GA
Caleb Simmons, Dallas, TX
Harbin Singh, Potomac, MD
Thu Truong, Rome, GA
Alessandro Zerbini, Reno, NV
Brian Ha, South Korea
Dennis Plotnikov, Chesterfield, VA
Hannah Namkoong, Yorktown, VA
Jennifer Taylor, Riverdale, MD
Sara Rahman, Neptune, NJ
Zuriel Erikson Joven, Sacramento, CA
Andrew Lott, Spanish Fork, UT
Sarah Aikey, Milton, PA
Jessi Altiero, Hazleton, PA
Tyler Hazlett, Tamaqua, PA
Stella Kibinda, York, PA
Julia Kline, Philadelphia, PA
Charles Nino, Roxbury, NJ
Obiutodike Nnabugwu, Baltimore, MD
Hemin Rana, Passaic, NJ
Grace Wagner, Port Matilda, PA
Jiabao Zhao, Lancaster, PA
Aurora Madera, Bergenfield, NJ
Andrew Matos, Clark, NJ
Julia Munger, New Orleans, LA
Katherine Petrusenko, Mountainside, NJ
Mateo Picconi, Toms River, NJ
Rembrandt Ryan, Macungie, PA
Joyce Kyla Sundo, Center Valley, PA
Emory Wineland, Knoxville, TN
Ainsley Woo, Centennial, CO
Nusiba Zaman, Woodside, NY
Bafoday Dainkeh , Adelphi, MD
Sa Han, Ellicott City, MD
Osbourne Lawrence, Baltimore, MD
Abel Shiferaw, Silver Spring, MD
Jennifer Tartaglia, Kensington, MD
Meena Toolaabee, Parkville, MD
Megan Tran, Silver Spring, MD
Christopher Trejo-Ramirez, Fishing Creek, MD
Jon Rowel Untivero, Annapolis, MD
Jeffrey Xu, Gaithersburg, MD
Yousef Elyoussef, Lake Jackson, TX
Abir Hossain, Bronx, NY
Saul Escorza, Dallas, TX
Jessi Jha, San Jose, CA
Sara Fahmi, Plymouth Meeting, PA
Shekinah-Glory Lawal, Cypress, TX
Nina Gao, Philadelphia, PA
Anthony Nguyen, Pittsburgh, PA
Mia Ginsberg, Naples, FL
Hussin Zaidi, East Windsor, NJ
Isabel Altamira, Houston, TX
Kailey Brown, Newport News, VA
Andy Chen, Doylestown, PA
Nurbol Duisenbek, Richmond, VA
Ethan Fouch, Roanoke, VA
Joseph Inacio, Osprey, FL
Elaina Lee, Victoria, TX
Joseph Leonard, Long Island, NY
Adalyn Mall, Williamsburg, VA
Jason Morefield, Chesterfield, VA
Sarah Naidu, Carmel, IN
Maya Reese, Williamsburg, VA
Eli Roberts, Charlottesville, VA
Deyan Saleem, Woodbridge, VA
Michael Sekyi, Alexandria, VA
Rola Suleiman, Yorktown, VA
Annika Szyniec, Arlington Heights, IL
Caleb White, Frisco, TX
Sawan Ahmed, Nashville, TN
Raquel Alvarado, Los Angeles, CA
Rhonda Giadolor, Rockwall, TX
Aaron Gothard, East Canton, OH
Sitan Huang, Las Vegas, NV
Rachel Loberger, Hillsboro, OR
Sharon Olugbade, Lagos, Nigeria
Saksham Sharma, Northridge, CA
Brandon Smith, Frankfort, IL
Tally Szakel, Channahon, IL
Arham Asam, Fairfax, VA
Joseph Tramontano, Hurt, VA
Jayden Warren, Charlottesville, VA
Ryan Pham, Newport News, VA
Zachary Derboghossian, Woodbridge, VA
Elijah Grant, Bridgeport, CT
Nicolas Villanueva, Woodbridge, VA
Lilian Zhang, Halifax, VA
Kourtney Brady, Woodbridge, VA
Jaela Tucker, Lynchburg, VA
Abel Gerezgher, Arlington, VA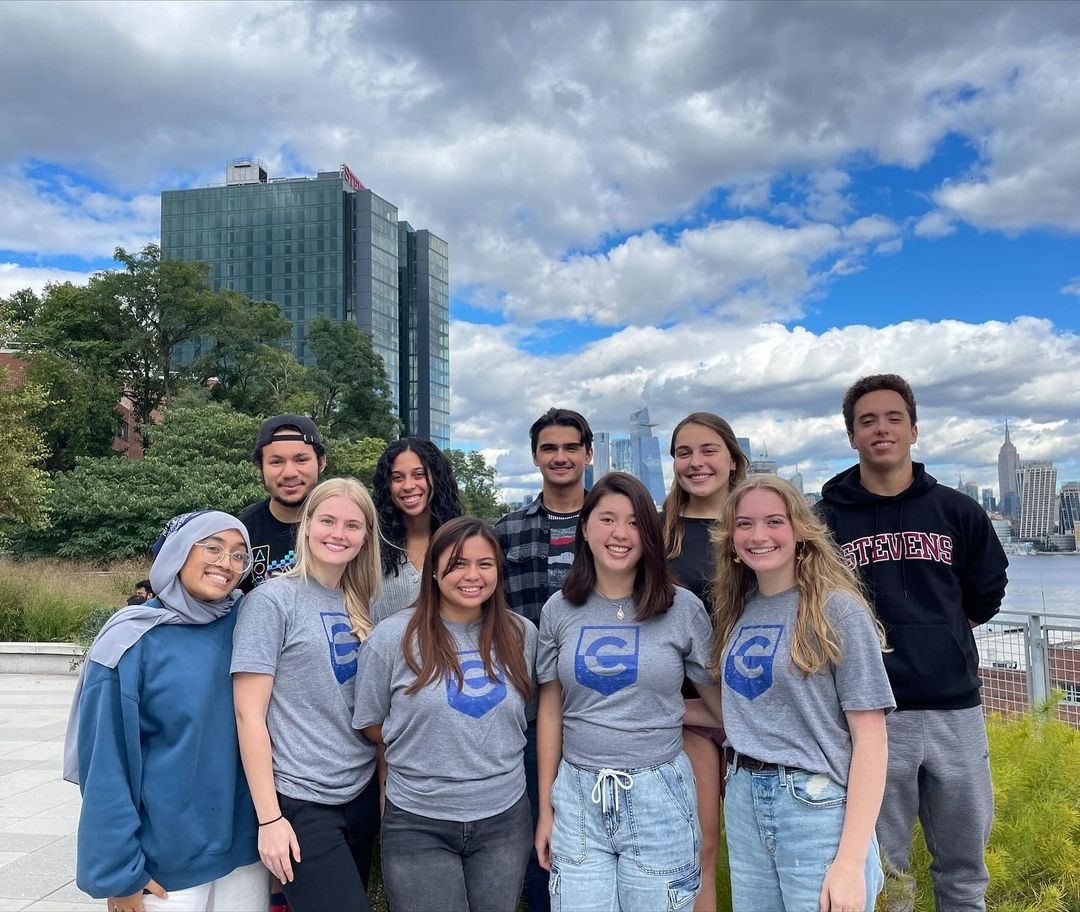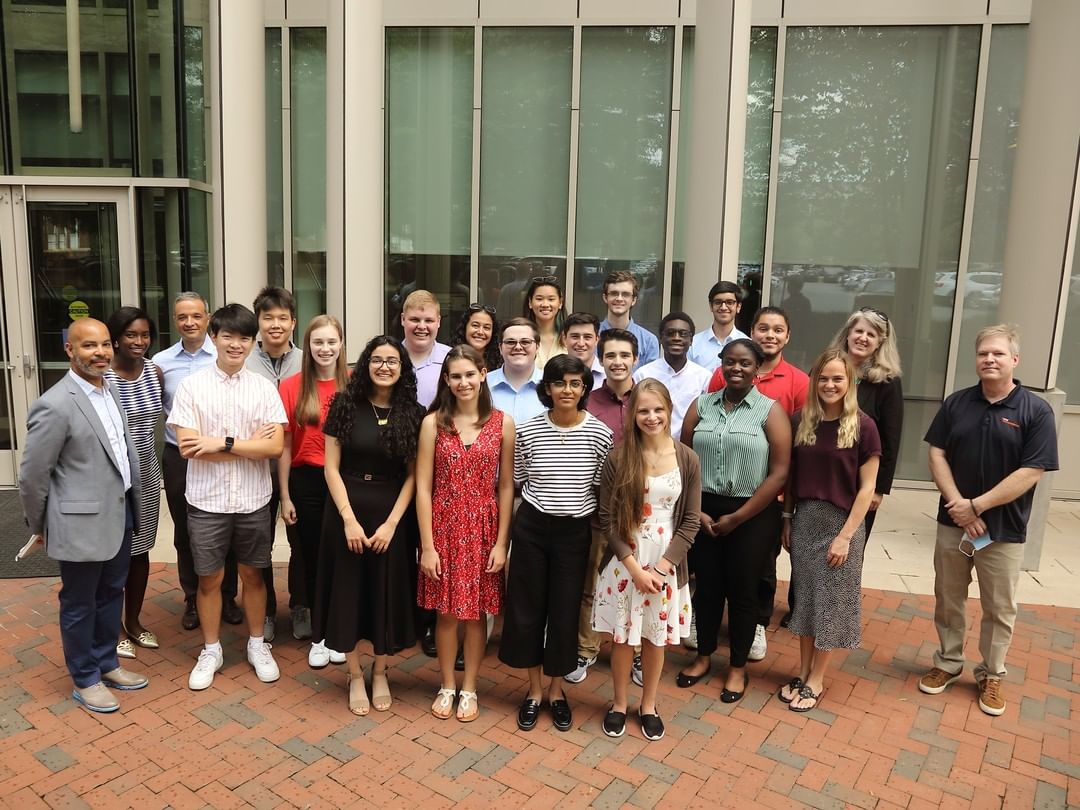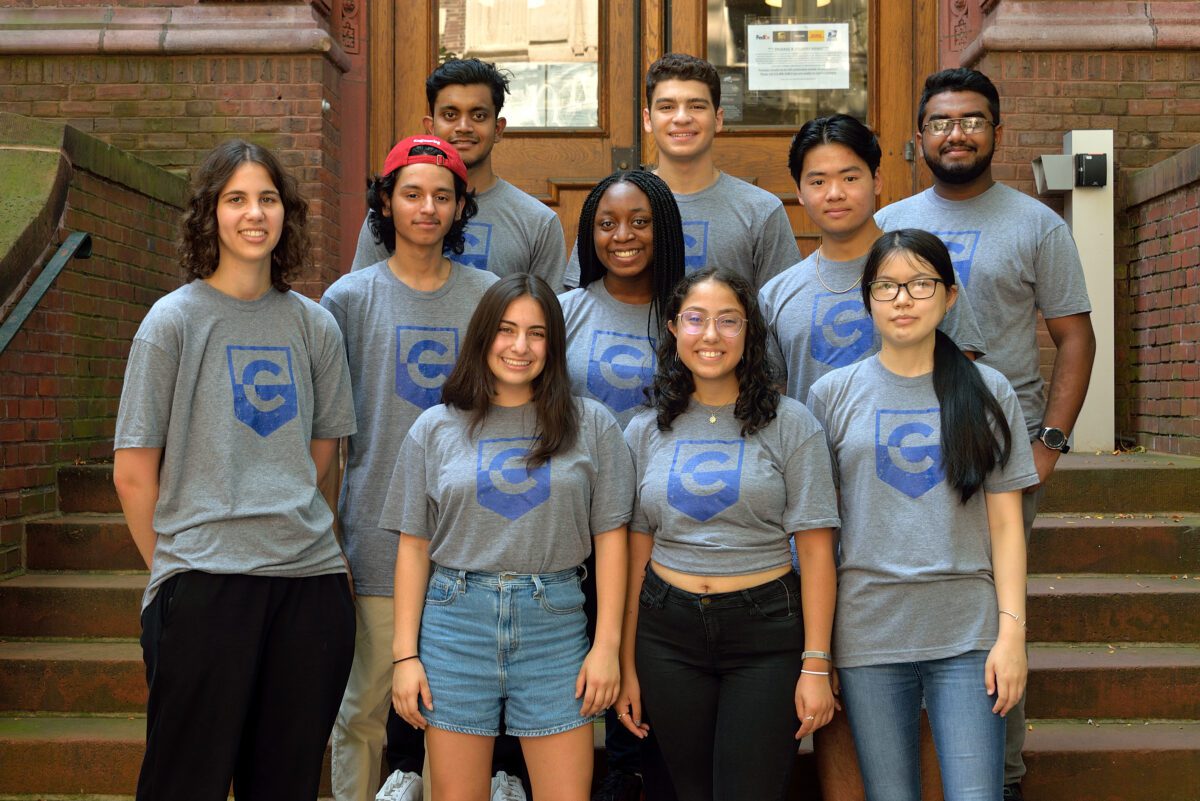 About the A. James & Alice B. Clark Foundation
The A. James & Alice. B Clark Foundation partners with grantees who build practical, immediate and concrete connections between effort and opportunity, and focuses its investments in the following areas: educating engineers to solve society's toughest problems, improving the lives of veterans and their families, and providing members of the DC community the best opportunity to thrive.
Media Contact: Sarah Elbert, Sarah.elbert@clarkfoundationdc.org, (301) 657-7176